Government Grant and Contract Administration, Cost and Compliance Services
---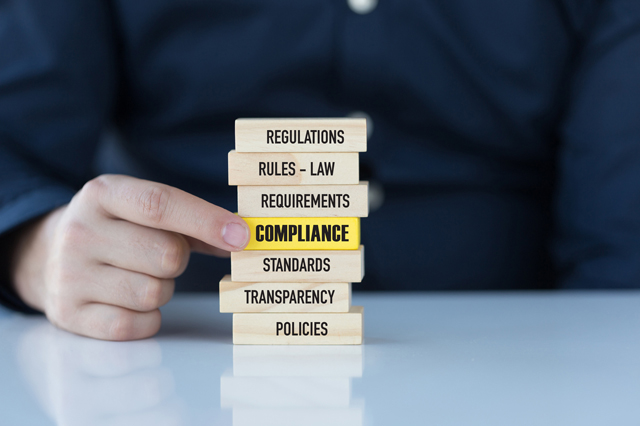 On a day to day basis, depending on the client's business needs or challenge our team brings working knowledge of the Federal Acquisition Regulation, Cost Accounting Standards, DCAA Guidance, 2 CFR Part 200 Uniform Administrative Requirements, Cost Principles, and Audit Requirements for Federal Awards (otherwise known as Uniform Guidance) and NIH Grants Policy and Guidance in addition to the specific rules of entitlement programs.
We identify and find solutions to and accounting and contract and grant compliance challenges before the government can assert a negative opinion, help you define the best business methodology to allocate costs to government awards, settle adverse government findings as quickly as possible, prepare required submittals intended to maximize recovery and assist your team in creating winning proposals. We accomplish this by working with you to understand the relevant law, regulations and guidance.
---
Interpreting Relevant Public Laws and Procurement Regulations
Federal grant and contract rules are often complex and subject to numerous interpretations. If you or your organization is new to doing business with the federal or state government or you are an experienced contractor with a perplexing question we have the knowledge and access to answers and importantly, can assist you in determining the correct interpretation and applicability of rules or policy guidance. Our services do not end with providing you with an answer. We ask the engaging follow-up questions to assure your issue has been addressed within the context of your business environment. Our professional staff has worked with the body of cost and pricing laws, regulations and guidance for an average of over twenty years.
Our staff's hands on experience as government auditors, contractor finance, accounting management, and operations, state government and members of professional service and advisory and assurance firms allows us to analyze and interpret issues from many viewpoints to develop the best approach for our clients. We demonstrate this by providing:
"White" paper development to support cost treatment, allocation and allowability
Advice on the appropriate accounting treatment for incurred costs
Audit issue resolution
We pride ourselves on establishing longstanding relationships with our clients that are built on knowledge and responsiveness. Our professionals are available whether it's a quick call to get advice on cost treatment, or to request assistance in the development of a comprehensive response to a new or existing issue.
We have prepared numerous position papers and provided litigative consultant services and expert witness testimony on behalf of our clients and their legal counsel with respect to the interpretation and applicability of federal and state contract related accounting and administration laws and regulations.
We are available to support you and your organization through the lifecycle of government grants and contracts – proposal development and submittal, policies, procedures, checklists and training, CASB disclosure statements, development of indirect rates and incurred cost submissions, and consistency in accumulating costs for billings, terminations and closeout of contracts.
↑ Return to top
---
Compliance Reviews
For organizations working in the public sector, the compliance function is an integral part of an organization's structure and management and requires dedicated personnel and resources.
In early 2012 this became even more critical in the contractor's business environment with the issuance of Defense Federal Acquisition Regulation Supplement (DFARS) Final Business Systems Rule. Under audit the government auditors will assess the adequacy of each of the six covered business systems: accounting systems, estimating systems, purchasing systems, earned value management systems, material management and accounting systems, and property management systems. These six business systems require more than 100 effective internal controls, including over 100 control objectives. Non-compliant systems may be subject to payment withholds that significantly impact a contractor's cash flow.
We utilize a focused approach centered on identifying compliance and business risks, determining the internal controls required to minimize those risks, and evaluating whether such controls are in place and operating effectively to provide reasonable assurance of compliance.
Additionally, we benchmark existing procedures against both government regulations and industry practices. Where gaps exist, we will identify recommendations for improvement. Having in place a code of ethics and a mechanism for reporting violations of Federal law is a requirement for most government contractors. ML Weekes provides assistance in establishing a strong compliance function, including policy and procedure preparation, compliance audit plan development, and defining compliance roles. We can also review and assess existing compliance functions and provide recommendations for improving these activities.
↑ Return to top
---
Disclosure Statement Preparation and Review
Any contractor which, together with its segments, received net CAS-covered awards totaling more than $50 million in its most recent cost accounting period shall submit a Cost Accounting Standards Board (CASB) Disclosure Statement (DS-1/DS-2). Depending on the circumstances a separate disclosure statement may be required for specific operating segments.
A Disclosure Statement is a formal description of the organization's cost accounting practices. The document, certified by senior management, is subject to government audit and review for adequacy and compliance with CAS prior to acceptance. Once the Disclosure Statement is submitted and approved, the organization is required to follow its established practices as disclosed. Consequently, the forms should be prepared with proper diligence.
ML Weekes personnel are experienced in the preparation and review of Disclosure Statements. We are prepared to assist your organization in its goal of a timely submission of an accurate and complete Disclosure Statement.
↑ Return to top
---
CAS Non-Compliance and Changes in Cost Accounting Practices
Contractors subject to full or modified CAS may be faced with the challenge of responding to allegations of non-compliance, either with their established or disclosed practices, or with the one or more of the Cost Accounting Standards. Many times these allegations result in the company being compelled to calculate cost adjustments for any "increased cost" to the government resulting from any unilateral changes or any failure to comply with CAS or follow its cost accounting practices. CAS non-compliances or changes in practice require the preparation of a detailed response and cost impact proposal quantifying the impact of the non-compliance or changed practice. We have directly pertinent experiences particularly in addressing CAS matters, and working with government auditors and ACOs in resolving and settling cost impacts.
Our professional's collective experience includes the preparation of responses to government allegations of CAS noncompliance, the development of both General Dollar Magnitude (GDM) and comprehensive Detailed Cost Impact (DCI) models to determine the cost impact associated with noncompliance. We have successfully defended cost impact calculations involving multiple CAS non-compliances and guided clients' through final resolution and settlement with government representatives.
↑ Return to top
---
Policies and Procedures – Drafting, Implementing, Monitoring and Training
No matter your industry or with whom you contract policies and procedures provide for consistency, transparency, accountability and quality management practices. This is critical in a business environment where there are fiduciary relationships and your business or organization may be subject to public scrutiny. In the government contracting environment drafting, implementing, monitoring and training around policies and procedures requires a sound knowledge and understanding of government laws and regulations, policy guidance and audit requirements and how they operate in day-to-day practical terms.
ML Weekes has the resources in place to assist in preparing comprehensive manuals, or reviewing and improving existing policies and procedures. Many organizations that have grants or contracts with the Federal government are subject to periodic key business system reviews. We can benchmark your existing policies and procedures against your peers and current requirements and provide recommendations to enhance the effectiveness of business processes. Our staff has experience in drafting and implementing policies and procedures for all aspects within the contract and grant performance life cycle.
Our consulting services go beyond completion of the project; after working with the client to develop policies and procedures we assist with implementation, training and monitoring. We continue to provide extensive training for a broad spectrum of contractors on US Government regulatory requirements and statutes.
↑ Return to top
---
Training Services
A well-trained staff is essential to meeting every organization's compliance objectives and is one of the measurement criteria used to evaluate the operational controls over compliance. ML Weekes offers client-tailored training in across the key areas of compliance:
Time Keeping and Effort reporting
Estimating and Proposal Preparation
Procurement and Purchasing
Indirect Rates and Incurred Cost Submissions
Cost Accounting and Cost Allocation
Material Management and Accounting
Unallowable Costs
Property Management
Billing
Contract Closeout
We are prepared to develop focused training modules and "refresher" courses, as well as complete training programs to suit your needs. Our staff will travel to client sites to conduct training sessions or you can visit our calendar to see upcoming conferences where we are speaking on a variety of topics.
↑ Return to top