Dispute Resolution and Litigation Services
---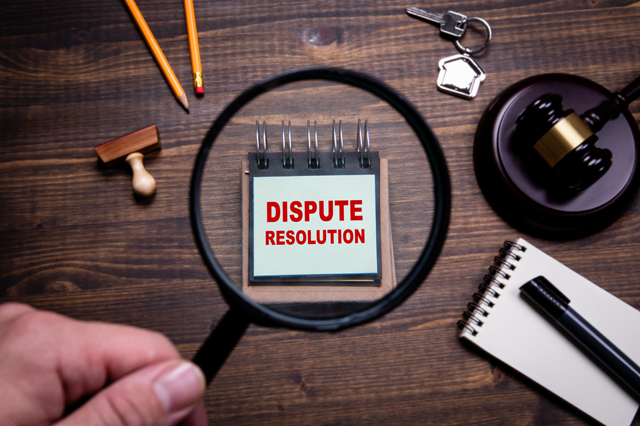 Our professionals have extensive experience providing litigative consultant services which have often led to the development of expert reports and expert witness testimony. Contract disputes and alleged violations of procurement laws often require specialized support, including accounting services and legal representation. We provide dispute resolution and litigation support services to organizations ranging from small businesses to Fortune 500 companies. We have worked in conjunction with many of the law firms that routinely appear on behalf of clients before the Armed Services Board of Contract Appeals (ASBCA), The General Services Board of Contract Appeals (GSBCA), the Federal Court of Claims, as well as private mediators.
Many of our litigative engagements require a damages calculation. Additionally, we have built a reputation with counsel to assist in evaluating contract claims and contract disputes and preparing quantification (quantum) of entitlements and damage that have led to settlement or reduced assessments.
Examples of our services include:
Expert report and expert witness
Support for asserting or defending bid protests
Damage calculations for claims submitted under the Contract Disputes Act
Qui Tam allegation support
Support related to suspension and debarment proceedings
Contract termination settlement proposals and reversal of default terminations
Support for alleged violations of the Truth-in-Negotiations Act
↑ Return to top
---
Independent Monitor
Deferred Prosecution Agreements ("DPAs") and Non-Prosecution Agreements ("NPAs") in recent years have become a primary tool of the U.S. Department of Justice for resolving allegations of corporate criminal wrongdoing. With these agreements, companies obtain finality and closure and agree not to commit further legal violations and to undertake specific cooperation and compliance obligations in exchange for the government agreeing to forgo enforcement action. These agreements often require the companies to retain an outside independent monitor with oversight powers and responsibilities applicable to the companies' maintenance and execution of its government contracting Compliance and Ethics programs.
ML Weekes has been engaged by outside independent monitors to provide government contract accounting and internal controls expertise. ML Weekes' perspective and insight into assessing effective government business systems, controls and practices has been a significant contribution to the efficient implementation of numerous initiatives within the DPA assignments.
Our team has worked with the following federal government agencies' and non-federal government agencies' as part of monitoring agreements:
DOJ – US Attorney New Jersey District
DOJ – US Attorney Southern New York District
US Agency for International Development (USAID)
US Army
Port Authority of New York & New Jersey (PANYNJ)
New York State, Metropolitan Transit Authority (MTA)
New York City Department of Investigations (NYCDOI)
↑ Return to top