ML Weekes & Company, PC is a professional services firm specializing in government accounting matters. We offer a variety of services to organizations that receive or administer Federal, State and local government funds, spanning an array of industries and markets.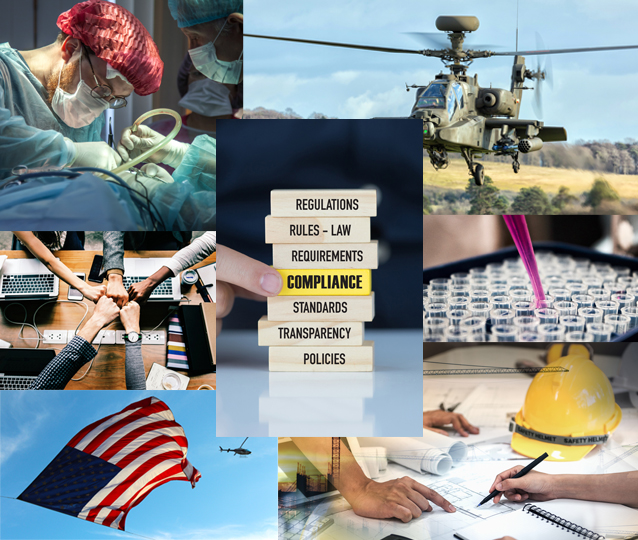 Enhancing Direct and Indirect Cost Recovery and Minimizing Compliance Risk of Government Grants & Contracts
ML Weekes & Company, PC (ML Weekes), provides services to enable and improve productivity, profitability and performance, while maintaining compliance with government laws and regulations. Specialized government grant and contract cost allocation support, policy and procedure development, indirect rate calculations, proposal preparation, specialized assurance, and dispute resolution are a few examples of the services we provide. Our goal is to develop and maintain the highest standards of professional competence, independence and client service. Our clients include aerospace and defense contractors, not-for-profit organizations, colleges and universities, Federal, State and local government agencies, for-profit and not-for-profit health care facilities, research foundations, hospitals and healthcare facilities, technical outsourcing firms and other entities that receive or administer government funding.
Upcoming Speaking Engagements
April 19-22, 2020
Society of Research Administrators (SRA)
- SRA (Philadelphia, PA)
September 13-16, 2020
Association of Independent Research Institutes (AIRI)
- AIRI (Chicago, IL)
October 17-21, 2020
2020 SRA International Annual Meeting
- SRA (Boston, MA)
Past Speaking Engagements
March 2-3, 2020
NCURA FRA
- NCURA (San Juan, Puerto Rico)
October 21, 2019
Indirect Cost Rates - A Non-Profit Perspective
- SRA (San Francisco)
October 22, 2019
Indirect Cost Rates - A Hospital Perspective
- SRA (San Francisco)
September 17, 2019
Uniform Guidance and the top 10 items to be aware of
- NAVREF (San Antonio)
September 17, 2019
IDC Rate Recovery and Negotiation - Tips to Enhance Recovery
- NAVREF (San Antonio)
August 6, 2019
Basics of F&A, A University Perspective
- NCURA Annual Meeting (DC)
July 17, 2019
Indirect Cost Rates for Nonprofit Organizations: Reimbursement of Facilities and Administrative (F&A) Costs
- Strafford Publications (Webinar)
Downloads